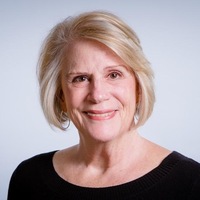 Susan Skjei
Susan Skjei, Ph.D., has been a community member, practitioner and senior teacher in the Shambhala community for decades. She has practiced and studied with Chögyam Trungpa Rinpoche and Sakyong Mipham Rinpoche as well as many other teachers from both spiritual and secular traditions. She is an organizational consultant and coach and enjoys working with leaders to cultivate mindfulness and authenticity, strengthen relational, coaching and strategic skills, and effectively lead the changes they want to see in their organizations and in the world. Formerly a Vice-President and Chief Learning Officer in the technology sector and an international consultant, she was also the founder and director of the Authentic Leadership Center at Naropa University. She lives in Longmont, Colorado.
Susan's Courses
This program, the second in the Sacred Path series, teaches a practice to bring about skillful and heartfelt social engagement, enabling the warrior to go forward in the midst of whatever challenges occur.
Prerequisites apply
Grundlagen dieses Programms sind das Buch Right Use of Power: The Heart of Ethics (Der rechte Gebrauch von Macht: Das Herzstück der Ethik) und ein Trainingsprogramm über engagierte Ethik, das vier Aspekte des ethischen Umgangs mit Macht lehrt.
No Prerequisites
A Year of Deepening in Compassion: Part four of a four-part series exploring the Shambhala Mahayana teachings.
No Prerequisites
Full series exploring the Shambhala Mahayana teachings.
No Prerequisites
2023-10-02 18:35:58