Teacher:
Suzanne Prysor-Jones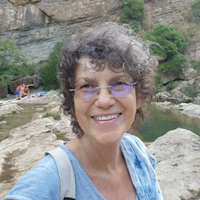 Suzanne Prysor-Jones
Suzanne Prysor-Jones is Scottish and has lived in Montpellier since 2006. After doing a doctorate in social policy in the US, she spent over twenty years in developing countries supporting the organisation of national health programmes. She began following the Shambhala path in 1997, when based in Washington, D.C., and has been teaching the Shambhala curriculum and other Buddhist themes since 2008. She teaches in English, French, and Spanish, and is the resident teacher in Montpellier, France.
Suzanne's Courses
Cœur éveillé - 4e mini-retraite de l'apprentissage Shambhala. La pratique de la méditation permet de continuer à explorer la voie du guerrier de Shambhala.
Prerequisites apply