Program Details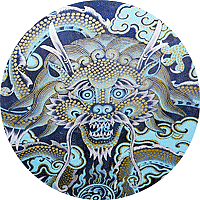 Qigong Levels I & II

with David Stone
March 9 / 8:30 AM - March 10 / 6:00 PM



Heal the Body & Quiet the Mind





Cultivate strength of body and calmness of mind through the healing Taoist practice of qigong. This intensive program is a rare opportunity to receive instruction in two unique qigong lineages—the Pre-Celestial Limitless Gate School (Xiantianwujimen) and the Yiquan School.





Qigong Level I




In Level I, we will practice techniques to strengthen the musculoskeletal systems, nourish internal organs, circulate energy, and still the mind.





Qigong Level II




In Level II, we will delve more deeply into postures that cultivate flexibility, strength, and softness in the joints, muscles, and tendons. We will also learn self-massage techniques to support our internal organs and circulate qi, or life energy, through our meridians





There are no prerequisites, however Levels I-II must be taken together. Both program segments must be completed in full. 25% discount for repeats.





Please note: Qigong is inadvisable for pregnant women.





About Shastri David Stone:




David Stone began studying Buddhist and Shambhala teachings as a student of Chogyam Trungpa Rinpoche in 1974. He is a Shastri, or resident senior teacher, for Chicago. He has previously served as co-director of the Chicago Shambhala Center. He has pursued and incorporated physical and energetic body/mind disciplines into his life, practice, and teaching for many years. As co-director of the Mudra Theater Group in Boulder, Colorado in the 70s and 80s he practiced and taught Mudra Space Awareness which is a way of synchronizing body and mind based on Tibetan monastic dance training. He completed training with master Five Element acupuncturist, J.R. Worsley and has practiced acupuncture in that tradition since 1995.



Go to Cleveland's website