Program Details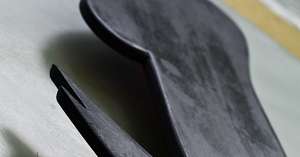 Vajrayana Gathering - Mahamudra, HUM, ASHE, and All the Elements

with John Rockwell & Barbara Märtens
August 22 / 2:00 PM - August 31 / 9:00 AM



Celebrating our Vajrayana Heritage





We will have a full mandala of practices from ngöndro to Scorpion Seal Assembly and together practice Ashe Mahamudra and The Sadhana of Mahamudra.




There will be talks, discussion, silence, qigong, walking outside, and spontaneous arisings. Summer is a wonderful time to connect with the energy of the land and with each other.

Join us for a powerful week where we can refresh our elemental heart.
Prerequisites: Completion of Sacred World Assembly or Vajrayana Seminary.






'Earth, water, fire and all the elements,
The animate and the inanimate, the trees and the greenery and so on,
All partake of the nature of self-existing equanimity,
Which is quite simply what the Great Wrathful One is'.

- From the Sadhana of Mahamudra (CTR, 1968 Bhutan)




Practical information
Arrival day (Thursday 22 August): Intro talk at 8 pm. You're invited to come from 4 pm in order to register and settle in your room. Dinner is served at 6.45 pm.
End of programme (Friday 30 August): Closing circle and Banquet in the evening.
Departure day (Saturday 31 August): You may leave anytime (no programme). You're welcome to stay for lunch.
Material: if you need copies of The Sadhana of Mahamudra or Ashe Mahamudra, please let the boutique know in advance: [email protected]
This programme is taught in English. Free translation into French or other languages needs to be confirmed. Important: We need 2 months notice of translation requests. If you are registering late, please contact us directly about translation.
Go to Dechen Chöling's website