Program Details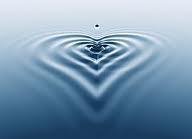 Shambhala Training niveau 4 - Ontwaakt hart

with Sybren Post
February 7 / 8:00 PM - February 9 / 6:00 PM


Ontwaakt Hart – Shambhala Training weekend IV
In dit weekend verzachten we de grenzen tussen "wij hierbinnen" en de "wereld daarbuiten". Een directere verbinding en communicatie met de wereld verbindt ons ook met ons hart en toont ons hoe we reageren op onze ervaring. In plaats van het herhalen van reactiepatronen, zijn onze reacties 'herinneringen' om verder wakker te worden. Deze manier van de wereld ontmoeten, zonder hoop en vrees, geeft vertrouwen, stabiliteit en energie. Dit brengt liefde voor de reis.
Vereiste voorkennis: Shambhala Training niveau 3 - Krijger in de wereld
Het is belangrijk om dit weekeinde in zijn geheel te volgen aangezien de combinatie van lezingen, beoefening, contemplaties, meditatiegesprekken, groepsuitwisselingen en gezamenlijke maaltijden onvervangbaar is. Slechts om dringende redenen is het mogelijk om een dagdeel te missen. Mocht dit meer worden zult u verzocht worden het weekeinde op een ander moment in te halen.
Shambhala houdt haar programma's graag toegankelijk voor iedereen. Als je beperkte financiële mogelijkheden hebt, neem dan vóór registratie contact op met de coördinator financiën: [email protected]. We kunnen altijd korting en/of betaling in termijnen afspreken. Jongeren en minima kunnen meedoen tegen gereduceerd tarief. Jongeren en minima zijn scholieren en studenten onder de 25 jaar of mensen levend van een minimum inkomen. Kun je je meer veroorloven? Graag!
Betaling kan contant of op NL43 TRIO 0212 4980 37 aan 'Shambhala Centrum Amsterdam' onder vermelding van de titel van dit programma: 'Shambhala Training niveau 4' en je naam. Bij geannuleerde deelname geldt volledige restitutie. Bij afmelding minder dan een week voor aanvang van de cursus brengen we € 15,- in rekening voor reeds gemaakte kosten.
Go to Amsterdam's website