Program Details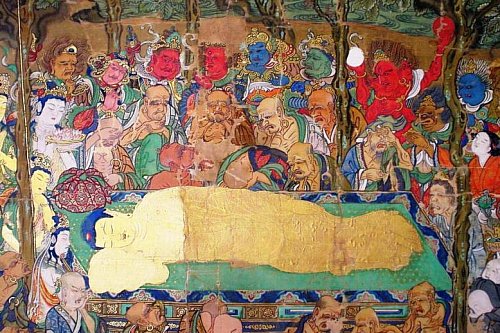 Letting Go: The Buddhist Approach to Death and Dying (Eagle Rock)

with Emily Bower
August 10 / 9:00 AM - August 11 / 5:30 PM



The Buddhist tradition regards the human journey of aging and death as natural and as a path on which we could learn and grow as beings. Contemplating the fact that we age and die, while intimidating at first, leads to emotional growth, resiliency, and strength. In this program, Acharya Emily Bower will give an overview of Tibetan Buddhist views about impermanence and death, and will lead traditional practices for accepting the truth of aging and dying, and developing compassion for all beings who are subject to aging and death. Presentations and discussions will also include how to embrace impermanence, as well as teachings and practices for attending and helping others.




The weekend program includes: guided meditation, discussion on Buddhist views of death, and practices and teachings based on Tibetan Buddhist views on death and rebirth. Time will be allotted for small group discussions on the practical matters pertaining to death and dying based on participants' interest. Lunch on Saturday is included.



Acharya Emily Bower has been a Buddhist practitioner with the Shambhala community since 1987 and a senior teacher since 2004. Her mentors and teachers in this area of practice and study have been: Tulku Thondup Rinpoche, Roshi Joan Halifax, her hospice-volunteer training staff, her friend Ellen, and her mother.
She is also an editor specializing in Buddhist works. Acharya Bower is married to Tibetan scholar and translator Peter Alan Roberts.
Go to Los Angeles's website