Program Details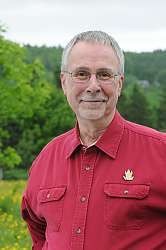 Compassion & White Tara Practice

with Moh Hardin
September 28 / 8:00 AM - September 29 / 6:00 PM



Always among our most well attended programs each year, Acharaya Moh Hardin will focus his annual fall teaching on compassion and the practice of White Tara.




Compassion is not based on feeling pity for others who are worse off than our self, or in any way looking down on others. Compassion arises from our interconnectedness with others as a natural radiation of warmth and eye-level communication.




In this weekend teaching, we will explore the Buddhist understanding of compassion and practice meditations to evoke the realization of compassion. Acharya Moh Hardin will offer a lung or 'reading transmission' for a short White Tara practice. This transmission joins participants with the ancient lineage of White Tara, practiced throughout the Tibetan Buddhist and Shambhala traditions. White Tara will be the main practice for the program.




Known as "She Who Liberates", White Tara is a feminine manifestation of Buddha's compassionate wisdom. It is said that Tara's compassion for all living beings is stronger than a mother's love for her child. Even as we fall short of enlightened behavior, individually or as a society, White Tara can help us reconnect with our innate compassionate energy. She is evoked to pacify the turmoil and disharmony of difficult times, and on a practical level whenever there is confusion, disheartenment, sickness, when traveling, and whenever there is a need to be soothed.




White Tara is for all of us and this program is open to everyone, suitable for those new to visualization practice as well as more experienced practitioners. Participants will receive the text for a short White Tara sadhana composed by Sakyong Mipham in 2004 for their personal use.




Program fee is 0. Our generosity policy applies, so finances should not be an obstacle. If you can not pay the program fee, please contact coordinator David Seabrook at [email protected].




The Teacher - Acharya Moh Hardin is the senior teacher for Atlantic Canada in the Shambhala Buddhist tradition. He lives in Halifax.




Participtants from out of town requiring accommodation should also contact the coordinator. We will do our best to find a billet with a sangha member.




Join us for a light breakfast of coffee, bagels and boiled eggs will be served each morning at 8am. The program will start at 8:45am.
Go to Fredericton's website