Program Details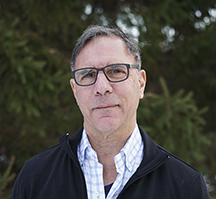 Entering the Stream: Refuge and Bodhisattva Vows

with Eric Spiegel
September 27 / 7:00 PM - September 29 / 6:00 PM



Entering the Stream: a retreat including Refuge and Bodhisattva Vows




The Refuge Vow is the traditional step of formally becoming Buddhist and directly entering the lineage of Shakyamuni Buddha. One takes Refuge in the three jewels: The Buddha, Dharma and the sangha. The Bodhisattva Vow is a further extension of one's commitment to awakening and to be of ongoing benefit to all beings who are suffering. This is the Mahayana or "Great" path of wisdom and compassion.




This weekend will include talks, practice and instruction, and will culminate in the two vows being given on Sunday afternoon.




This weekend retreat is open to anyone who has a connection to meditation practice and to the dharma. To take either vow, a meeting with a meditation instructor is required (this can be arranged through the Center). The Refuge Vow is a pre-requisite for the Bodhisattva Vow and usually there is a year or more before taking the second vow.




Strongly suggested prior readings for people taking vows (the Center will have these available or they may be ordered from Samadhi Cushions in Vermont):




The Refuge Vow Sourcebook or The Bodhisattva Vow Sourcebook




Acharya Eric Spiegel has been teaching in the Shambhala Buddhist tradition for over 40 years and has studied directly with both Chogyam Trungpa Rinpoche and Sakyong Mipham Rinpoche. As an Acharya (which means "Teacher" in sanskrit), he is one of a small group of senior teachers empowered by The Sakyong to directly represent the Shambhala Lineage.




In addition to a 40 year career in finance (from which he is recently retired!), Eric is known for his work with people with HIV and other life-threatening illnesses. He teaches extensively on the topics of fearlessness in relating with Death and also on the place of "Wealth and Power" in spirituality. He is interested in exploring the nature of mind and meditation, not separate from the hard complexities of life: how do we practice work, money, relationships, health, and aging with an uplifted and forward vision about our life.




Acharya Spiegel lives in rural upstate NY in the western foothills of the Berkshires.
Go to Columbus's website