Program Details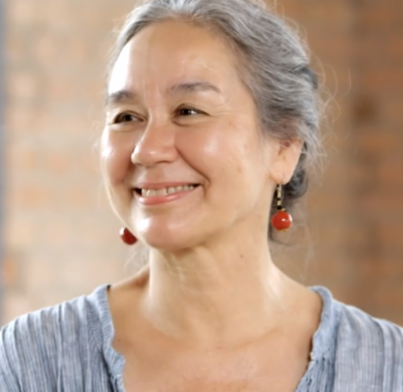 Social Presencing Theater

with Arawana Hayashi
December 14 / 9:00 AM - December 15 / 4:00 PM



Acharya Arawana Hayashi brings her brilliant teaching for a weekend of exploring mind, body, group relationships, and meditation.




Social Presencing Theater (SPT) is a series of practices developed under the leadership of Arawana Hayashi for the Presencing Institute. SPT is inspired and informed by the teachings of Shambhala Art and Mudra Theater. It enhances the application of the change process called, Theory U, practiced by many who are engaged in "ego-system to eco-system" change in organizations, communities and society.




It is an emerging art form, based on mindfulness and awareness in everyday life, that explores the creative potential of individuals and of groups.




Drawing on the arts and contemplative traditions, SPT brings mindfulness, awareness, creative process, art, and body-based learning into organizational and social change efforts. It gives a person, team or organization information about patterns and relationships that are "stuck" in a system, and offers methods for creating open, sane systems. This is not "theater" in the conventional sense, but rather uses simple body postures and movements to dissolve limiting concepts, to communicate directly, to access intuition, and to make visible both where we are now and where we want to go.




For more information visit: https://www.presencing.com




At the core of Theory U and Presencing is the hypothesis that the quality of our actions is a function of the quality of the awareness we bring to those actions. Social Presencing Theater gives practitioners an embodied experience of the U process — not as an intellectual exercise, but through the experience of making a "true move."




Arawana Hayashi is an acharya (senior teacher) in Shambhala – a global network of meditation centers dedicated to applying mindfulness to "creating enlightened society." She teaches both meditation and art based on bringing out the basic goodness of individuals, of relationships and of society.



---
Patron Price: Please register with the Patron Price if you are able. By offering a little more, you help make programs accessible to participants with less financial means. Thank you!

Sustaining Price: This price is the amount per participant required for the Shambhala Center to cover the costs of the program.

Subsidized Price: This price allows people with less financial means to attend programs at a discounted rate, supported by the contributions at the 'Patron Price' level.
Generosity Policy: Our Generosity Policy is an option for participants in unique situations for whom none of the above options are appropriate, and helps make programming available to all those who wish to participate. If the subsidized rate is prohibitive for you, the Generosity Policy allows you to offer as much of the fee as you can based on your individual circumstances. Please consider the value of the program and practice generosity at the level appropriate for you. To utilize the Generosity Policy, please contact [email protected] before the program. We cannot accept Generosity Policy registrations at the door, so please make arrangements in advance.


Cancellation & Refund Policy: Please be sure to read our policy on cancellations and refunds.
If you have any other questions, please contact us at [email protected].
Go to Washington D.C's website