Program Details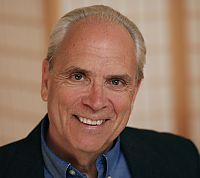 Samsara is an Ocean of Narratives. What is our Path?

with Richard John
November 21 / 8:30 AM - November 21 / 5:00 PM


Program open to all
What strange times these are. The setting sun concept of "truth" has devolved into "whatever you want to believe." But the radiance of the Buddha's truth — the Dharma — is also flourishing. The deep longing to understand reality has led each of us to the Buddhist path, and a classic teaching on the unfolding of this path is the Four Dharmas of Gampopa. Gampopa's incomparable pith instruction describes the personal experience of discovering truth. It has the simplicity of mahamudra and dzogchen, while being utterly accessible to any practitioner.
---
This program will take place at:
Open Sky Retreat Space
4500 Bloomfield Road
Sebastopol CA
---




Schedule






8:30 - 9:00 am


Registration and welcome coffee & tea




9:00 am - Noon*


Program
Please bring your own lunch as we will eat together (there will be some refrigerator space available).
*exact lunch timing will be confirmed.




1:30 - 4:30 pm


Program continues.
Afternoon tea together.




---
Heart gift for Acharya John: Please note that, while voluntary, it is customary to offer a monetary heart gift as an expression of deep appreciation and generosity for the dharma and the teacher. Acharya John travels widely to share these precious teachings, and teaching is his sole source of income upon which he depends. (Cash or checks made out to Richard John.)
---
Questions? Please contact Marcia Clayburg.
---
Acharya Richard John is a beloved friend and teacher to Santa Rosa Shambhala. He became an early student of Chogyam Trungpa Rinpoche after reading Cutting Through Spiritual Materialism in 1974, although he didn't know exactly what Buddhism was, what his teacher looked like, or how to meditate. At the time he was a woodworker in Santa Cruz, California. His first experience of meditation was at a dathun (a month-long meditation retreat) at Padma Jong, near Mendocino, in 1975. Shortly afterward, the Vidhadhara asked him to oversee the volunteer production of all the carvings and gold leaf in the shrine hall in Boulder, and then at Karme Choling.
After careers as a designer and a management consultant, he served as director of the Halifax Shambhala Centre. He completed the first three-year group retreat at Gampo Abbey. Appointed an acharya by Sakyong Mipham Rinpoche in 2002, Richard has taught Shambhala Buddhist programs in North America, New Zealand, Australia, Mexico, and Chile. Richard now teaches full time and is extremely grateful for that opportunity. Richard and his wife Liz reside in Halifax, Nova Scotia.
Go to Santa Rosa's website