Program Details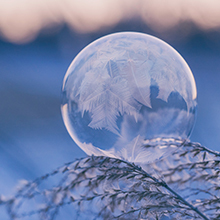 Courageous Living: A Winter Meditation Retreat

with Sandra Ladley
December 27 / 8:30 AM - January 2 / 6:00 PM



Our aim is to fully awaken our heart and mind, not just for our own greater well-being but also to bring benefit, solace, and wisdom to other living beings.
–Pema Chodron




The inspiration for this winter retreat comes from Pema Chodron''s teachings collected in the book Welcoming the Unwelcome: Whole-Hearted Living in a Broken-Hearted World.




In her first book in seven years, Pema Chodron's makes an open-hearted call for human connection, compassion, and learning to love the world just as it is during these most challenging times. This will be the source book for our winter retreat and copies will be available to purchase at the center.




Winter is the natural time of year to gather in community, reflect on our lives, and set aspirations for the year to come. Whether you are a newcomer to meditation or a long-time practitioner, this retreat is the perfect opportunity to do just that.




The retreat will include sitting and walking meditation and instruction, dharma talks, silence, movement, individual sessions with a meditation instructor, contemplative meals, a hearty afternoon tea and a closing celebration. We will support each other in maintaining the joyful discipline of retreat in community.




This retreat is open to all. There are no prerequisites.
This retreat is open to the public and all are welcome to join us. Beginning and experienced meditators will practice together and we will include both shamatha and vajrayana tracks. This retreat fulfills one week of a dathun requirement and vajrayana group practice days.




If you can't be there for the whole week you are welcome to drop in for a day or more. However, no partial days are permitted.




Basic Schedule



| | |
| --- | --- |
| 9 AM | Tea and Coffee |
| 9:45 AM | Opening Chants, Group Practice |
| 11:30 AM | Talk and Discussion |
| 12:30 PM | Contemplative Lunch (Bring your own) follow by a ROTA chore period |
| 2:00 PM | Group Practice |
| 4:00 PM | Tea |
| 4:30 PM | Meditation Meetings, Discussion Groups* |
| 5:45 PM | Closing Chants |
| 6:00 PM | End |
| 7:00 PM | Optional Evening Sessions on Monday, 12/30 and Wednesday, 1/2** |
*On Tuesday, December 31st from 4:30 to 6 PM we will practice the Sadhana of Mahamudra to celebrate New Years Eve.
**Optional: All are invited to join us on Monday, December 30th from 7 to 8:30 PM for meditation practice and a discussion on Coping with Current Events; and to join us for practice night on Wednesday, January 2nd from 7 to 8:30 PM.
Pricing
Program Price 5
Patron Price 0
Day Rate: (patron 0)
Heart Gifts
It is customary to offer a monetary Heart Gift to the teacher. Our teachers receive no salary or benefits, and depend upon this income in order to teach for a living. This is completely voluntary according to your inspiration. There is no suggested amount–any amount is appreciated.
Generosity Policy
No one will be turned away for lack of funds. For those who can pay the patron rate, funds will go towards ensuring everyone has access to the weekend. For more information please see our generosity policy.
Shastri Sandra Ladley is a long-time meditation practitioner and a senior Shambhala Buddhist resident teacher for the Bay Area. She is the Program Director and a core faculty member for the Karuna Training program in Contemplative Psychology in North America. Sandra teaches Buddhist, Contemplative Psychology and Dharma Art programs internationally. She draws on experiences as a teacher, counselor, and manager in business, mental health, and creative arts settings to bring depth, warmth and humor to her teaching.
Registration
Please register and pay online in advance of the class to ensure your space and so that the coordinators know to expect you.
This also simplifies phenomena for the registrars!
Contact
If you have questions, please contact Robert Fox, education [at] berkeleyshambhala [dot] org
Go to Berkeley's website