Program Details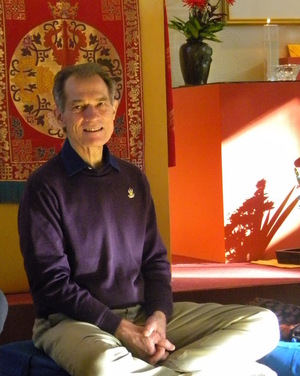 Weekthun: The Three Yanas: the Buddhist Path to Simplicity, Joy, and Wisdom

with John Rockwell
December 26 / 9:00 AM - December 31 / 6:00 PM



Please Join Us for Our Winter Retreat




This year, Acharya Rockwell will lead us on an exploration of the three yana's or vehicles of Buddhism. Our practice will include basic shamata or peaceful abiding meditation so having a regular meditation practice is an essential prerequisite. Our meditation will vary as we move through our exploration of the three yana's. Full attendance is necessary for students wishing to meet weekthun (one-week group practice) requirements.




A vegetarian lunch will be provided each day for a suggested donation of five dollars.




Even if you cannot commit to a full week of practice, you are welcome to join us during the retreat. We ask that participants commit to at least a half-day of attendance, either morning or afternoon session. If you would like to join us for a particular day, please register with "Offer what you can afford" and in the comments section tell which day or days you are coming. The program cost per day is , or offer what you can afford.




Heart Gifts




It is customary to offer a monetary Heart Gift to the teacher. Acharyas receive no salary or benefits, and depend upon this income in order to teach for a living. This is completely voluntary according to your inspiration, and there is no suggested amount.




Our Generosity Policy




In order to make our programs accessible to everyone, we have a "offer what you can afford" policy. If the program price is an obstacle for you, please decide what works for you and offer whatever you can.




For those who can offer more, we invite you to pay the Patron Price to help cover the costs for others who are not able to pay the full price.




Cancellation Policy




If you cancel less than 48 hours from the start of the program, your program fees will be credited towards another program, less a processing fee of .
Go to Atlanta's website