Program Details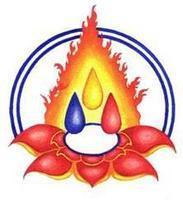 The Refuge Vow Ceremony

with John Rockwell
December 30 / 6:30 PM - December 30 / 7:15 PM



Open to anyone who wants to make a formal commitment to the Buddhist Path. The refuge vow marks the decision to commit oneself wholeheartedly to the Buddhist path and to further one's practice and training. It is the formal commitment to being a Buddhist, following the example of the Buddha Shakyamuni, his teachings (the dharma), and joining the community (sangha) of fellow practitioners.




There will be interviews scheduled with the preceptor, Acharya Rockwell, on Saturday, December 28th between 1-2pm.




Although there is no fee to take the vow, it is traditional to offer a Heart Gift to the preceptor.





Please contact Chris Wenger for more information.
Go to Atlanta's website