Program Details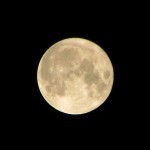 The Sadhana of Kindness: The Way of the Moon Inauguration - OPEN TO ALL!

with Dan Hessey
January 25 / 9:30 AM - January 25 / 2:00 PM



The Sadhana of Kindness is a chanted liturgy that reinforces the cool moon of empathy and compassion which is inherent in our being.




Acharya Dan Hessey will transmit the reading authorization to practice the Sadhana, offer explanatory talks, and guide discussion. Most of all, we'll practice the Sadhana together, which was composed for the Shambhala community by Sakyong Mipham Rinpoche in January 2017.




The program price includes an elegant copy of the Sadhana for your personal practice. PLEASE REGISTER AND PRE-PAY PROMPTLY so we know how many copies to order.




Acharya Dan Hessey has been a student of Shambhala Buddhism since 1973. He's lived at Shambhala dharma centers for over twenty years, served as director of Shambhala Mountain Center for six years, and is currently the resident Acharya at Shambhala Mountain Center. He has studied Chinese extensively, and translated and written a commentary of the I Ching as a map of social development.
Go to Fort Collins's website