Program Details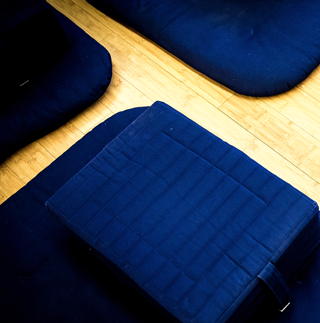 Community Sitting

with Sheila Bascetta
February 18 / 7:00 PM - February 18 / 9:00 PM



Location:




Integral Yoga Institute
227 West 13th Street (between 7th and 8th avenues)
New York, NY 10011
The Rose Room




Suggested Donation




Community sitting is an opportunity to meditate in a supportive group setting as a way to help deepen our practice as individuals and as a community. For meditators of all experience levels, this community sitting is an opportunity to unplug, relax with ourselves and refresh our sense of well-being, goodness, and sanity after a busy day.




We will alternate between sitting and walking meditation and also include brief readings of dharma teachings and/or contemplation. We will end the evening with an opportunity to meet and mingle with fellow practitioners.




For those new to meditation, meditation instruction is available during Learn to Meditate starting at 6:15 pm.




Please note doors will close at 7:15pm.
Go to New York's website