Program Details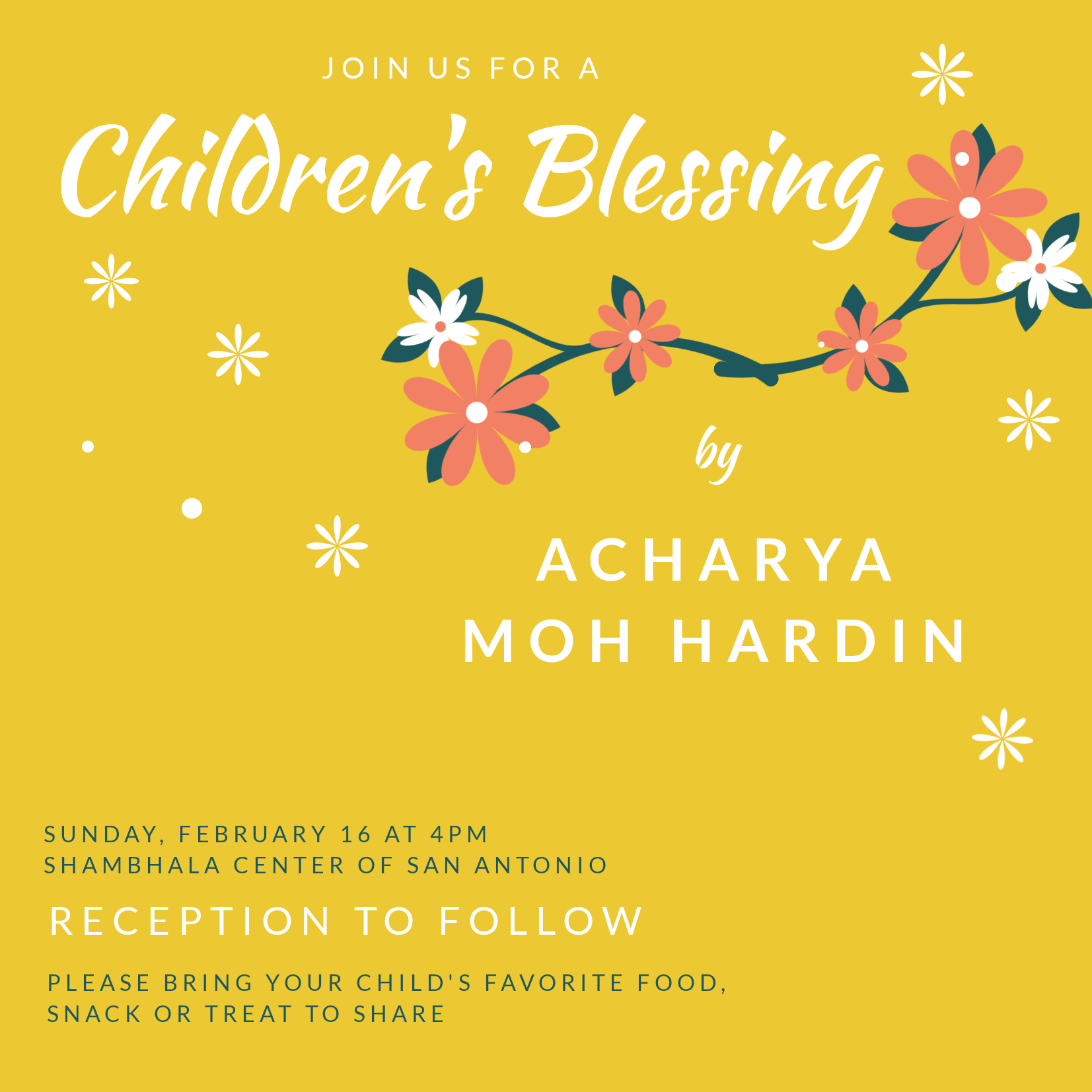 Children's Blessing

with Moh Hardin
February 16 / 4:00 PM - February 16 / 6:00 PM



All children in Shambhala are invited to come participate in this short ceremony of pointing out the blessing of basic goodness that everyone has!




Participants will listen to a brief talk by the visiting senior teacher (Acharya) Moh Hardin, participate in the mirror ceremony one by one, and receive sweets.




After the ceremony, we will have a potluck reception to celebrate. Please bring your child's favorite dish, snack, or treat to share.




Acharya Hardin is a father and grandfather, a long-time Shambhalian, and the author of the book Little Book of Love. He normally resides in Halifax, Nova Scotia.
Go to San Antonio's website