Program Details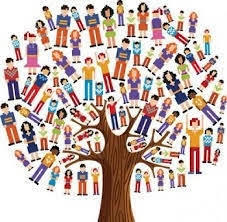 Shambhala Training Level I: The Art of Being Human

with Deborah Zarate
August 23 / 9:30 AM - August 30 / 12:30 PM


Shambhala Training Level I
The Art of Being Human
*ONLINE*
Shambhala Training Level I: The Art of Being Human
with Shastri Deborah Zarate
In an environment of so much chaos, uncertainty, and polarity, how do we know what is good for ourselves and good for the world? Where can we find a level of peace and clarity beyond bias and aggression, and determine with precision what to accept and what to reject?
In the Shambhala tradition, we present the view that human beings, at the core, are fundamentally awake and good. Through the practice of meditation, we accept personal responsibilities for uplifting our lives. When we don't punish or condemn ourselves, but relax more and appreciate our body and mind, we discover basic goodness in ourselves and in the world.
"A great deal of chaos in the world occurs because people don't appreciate themselves. Having never developed sympathy or gentleness toward themselves, and therefore, what they project to others is also inharmonious and confused...
Developing tenderness toward yourself allows you to see both your problems and your potential accurately. You don't feel you have ignore your problems or exaggerate your potential. That kind of gentleness toward yourself and appreciation of yourself is very neccesary. It provides the ground for helping yourself and others...
By developing sympathy and gentleness towards ourselves, we can tune in to genuine reality without any expectations or preconceptions. " -- Chogyam Trungpa, "Shambhala: The Sacred Path of the Warrior"
The program includes meditation instruction, guided practice, presentation of Shambhala teachings and group discussion.
About Shambhala Training
Shambhala Training is the study and practice of Shambhala warriorship—the tradition of human bravery and leadership. This path shows how to take the challenges of daily life in our modern society as opportunities for waking up and engaging in our life.
Shambhala Training is organized into five weekend workshops that include meditation training and practice, talks by senior instructors, personal interviews and group discussions. Levels I-V provide a strong foundation in mindfulness-awareness meditation practice, emphasizing the development of genuineness, confidence, humour, and dignity within the complexity of daily life. The workshops are recommended for new and experienced meditators, as well as for those looking to enrich their existing spiritual path.
Go to Milwaukee's website