Program Details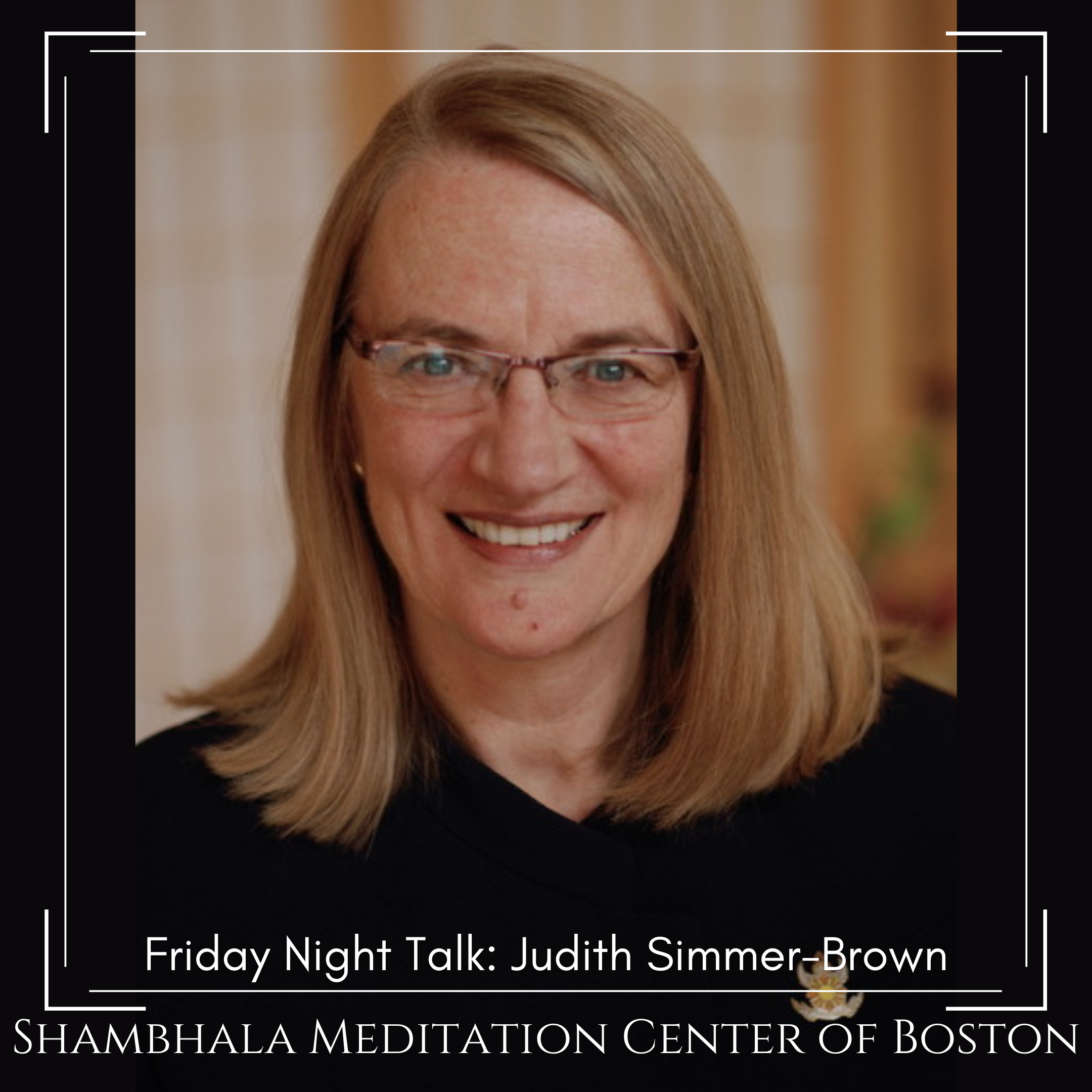 Friday Night Talk: Limitless Ayatanas: Awakening Through Sense Perceptions

with Judith Simmer-Brown
January 15 / 7:00 PM - January 15 / 8:15 PM



"In some religious traditions, sense perceptions are regarded as problematic, because they arouse worldly desires. However, in the Shambhala tradition, which is a secular tradition rather than a religious one, sense perceptions are regarded as sacred. They are regarded as basically good. They are a natural gift, a natural ability that human beings have. They are a source of wisdom."




–Chogyam Trungpa, Rinpoche, from Shambhala: The Sacred Path of the Warrior




The Shambhala teachings show how the experience of sense perceptions have the potential of awakening us to basic goodness, our own and that of others. Through direct appreciation of the beauty of a flower arrangement, the flavor of a delectable dish, the melodious notes of a song, our vitality may be restored and our minds opened. This talk will trace the themes of sensory awakening in meditation and the Shambhala arts, showing this unique path to a fuller sense of our humanity.




Acharya Judith Simmer-Brown has recently retired from 43 years of teaching Buddhist studies at Naropa University as a founding faculty member. She was empowered as a Shambhala acharya by the Sakyong in 2000, and is author of Dakini's Warm Breath (Shambhala 2001) and Meditation and the Classroom (SUNY 2010).




Friday Night Talks start at 7pm Eastern Time




(8pm Atlantic, 5 pm Mountain, 4pm Pacific)




Please register by noon of the day of the event in order to receive the zoom link in a timely manner.




All paid registrants will receive a link to the zoom recording early in the week following the talk.

You should receive a confirmation email from our database within 24 hours of registration. You should also receive an email by noon the day before the event which includes the link to join the call. If you do not receive either email, please check your spam or promotions folders, then contact [email protected] It is possible that you have opted out of emails from the Shambhala Database.



Go to Boston's website