Program Details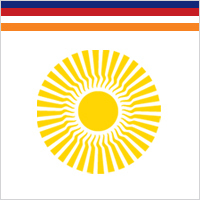 Shambhala Way of the Warrior Nyinthun: A Day of Peaceful Abiding

with Jil Amadio
October 16 / 10:00 AM - October 16 / 4:00 PM



Note: This program was originally scheduled for July 18. It has been rescheduled to the present date, October 16.




If you have attended any of the Shambhala Training levels, please join us for a special Shambhala Way of the Warrior Nyinthun.




A nyinthun is a day-long meditation retreat designed to deepen our ability to rest in basic goodness. Nyin is Tibetan for "day", and thun means "session" of formal meditation. Our day will be spent in practice, we will review the instruction from levels you have attended, and provide personalized meditation support.




Basic goodness is infinitely available; and we can access its support anytime we soften. However, a challenge we often face is the ability to "rest fearlessly in this natural state" – Sakyong Mipham Rinpoche. Through periods of dedicated practice, provided at this nyinthun, we can begin to strengthen our ability to rest fearlessly with things as they are while deepening our sense of peaceful abiding.




Schedule and Cost




For Participants who have done Level 1:




Attend from 10am -12:00
Program cost /




For Participants who have done up to Level 2:




Attend from 10am – 2:30pm
Program cost /




For Participants who have done up to Level 3 and beyond:




Attend from 10am – 4:00pm
Program cost /




Your meditation leads for the day are:





Shastri Jil Amadio


Lee Inkster


For this program it is important for us to know how many will attend so we can schedule enough Meditation Instructors to provide personalized support. Please register in advance.
Registration
Please register for this program by clicking on the "Register Now" button below. Please register at least a day in advance to allow enough time to process your registration and to receive the Zoom link. Last minute registrations might not receive access to the program. Once you register, the Zoom link is sent out the day before or on the day of the program.
Generosity policy: If you cannot afford to pay the full program fee, see our generosity policy.
Go to Toronto's website