Program Details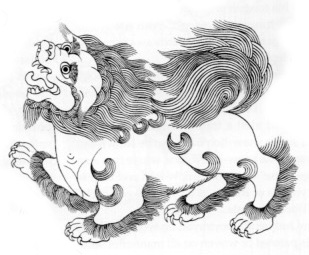 Snow Lion Winter Meditation Retreat

with Gaylon Ferguson & Arawana Hayashi
December 27 / 12:00 AM - December 27 / 12:00 AM



Dates:
Monday, December 27 through Sunday, January 2, 2022





This Program has a Pay What You Can option

An invitation to join us Online and at Sky Lake Lodge to practice meditation together. During the darkest days of the year, this annual holiday retreat has brought joy and light to meditators for years. This year we are delighted to be able to spread this cheerfulness and friendliness throughout the Shambhala mandala, and beyond.




Led by Acharya Arawana Hayashi and Archarya Gaylon Ferguson




As another challenging year comes into the holiday season, we invite you to the annual Sky Lake Lodge Winter meditation retreat. We take the time to appreciate our struggles, resilience, and tender-heartedness during this year. This meditation retreat offers an opportunity to receive meditation instruction and to practice with others, even as we are in our own homes. The retreat can support our strength and cheer as we enter 2022.







We will practice mindfulness-awareness (online of course) while sitting and walking and time to engage in compassion practice for others. This practice invites appreciation of simplicity and embodied presence, while opening to our emotions as part of the path of awakening.







Please join us in this quiet celebration, either for one day or all five days.




Schedule




All listed times are Eastern Standard Time Zone. To check the times in your location, plase see this Time Zone Converter.




Monday, December 27




10 – 10:30 Orientation and Welcome to Sky Lake and the program




10:30 – 12:30 Opening Talk and Initial Meditation Instruction





2:00-3:15 Meditation instruction review and sitting meditation






4:45 – 5:15 Sitting practice and closing chants







Tuesday, December 28




9:00-9:45 Opening chants and sitting meditation




10:00 – 10:30 Sitting practice




10:30 – 12:00 Talk and meditation instruction




12:00 – 12:30 Sitting practice





2:00 – 3:15 Sitting meditation and movement practice





3:30 – 4:30 Short talk and breakout rooms for discussion




4:45 – 5:15 Sitting practice and closing chants







Wednesday, December 29




9:00-9:45 Opening chants and sitting meditation




10:00 – 10:30 Sitting Practice




10:30 – 12:00 Talk, practice and Q&A






2 – 3:15 Sitting Meditation and Contemplation





3:30 – 4:30 Guided practice




4:45 – 5:15 Sitting practice and closing chants







Thursday, December 30




9:00-9:45 Opening chants and sitting meditation




10:00 – 10:30 Sitting practice




10:30 – 12:00 Talk and meditation instruction




12:00 – 12:30 Sitting practice





2:00 – 3:15 Sitting meditation and movement practice





3:30 – 4:30 Sitting and discussion with Acharya Hayashi




4:45 – 5:15 Sitting practice and closing chants







Friday, December 31




9:00-9:45 Opening chants and sitting meditation

10:00 – 10:30 Sitting practice

10:30 – 12:00 Talk and meditation instruction

12:00 – 12:30 Sitting practice

2:00 – 3:15 Sitting meditation and movement practice

3:30 – 4:30 Sitting and discussion with Acharya Hayashi

4:45 – 5:15 Sitting practice and closing chants







Saturday, January 1




9:00-9:45 Opening chants and sitting meditation

10:00 – 10:30 Sitting practice

10:30 – 12:00 Talk and meditation instruction

12:00 – 12:30 Sitting practice

2:00 – 3:15 Sitting meditation and movement practice

3:30 – 4:30 Sitting and discussion

4:45 – 5:15 Sitting practice and closing chants




Sunday, January 2




9:00-9:45 Opening chants and sitting meditation

10:00 – 10:30 Sitting practice

10:30 – 12:00 Talk: MINDFULNESS OF MIND AND AWARENESS

12:00 – 12:30 Sitting practice

2:00 – 3:15 Sitting and Movement

3:30 – 5:00 Closing talk with both Acharyas, WHAT COMES NEXT ending with closing chants

5:00 Time for socializing, etc.










About the Teachers




Acharya Arawana Hayashi
Arawana's pioneering work as a choreographer, performer and educator is deeply sourced in collaborative improvisation. She currently heads the creation of Social Presencing Theater (SPT) for the Presencing Institute. Working with Otto Scharmer and colleagues at the Presencing Institute, she brings her background in the arts, meditation and social justice to creating "social presencing" that makes visible both current reality and emerging future possibilities.
Her dance career ranges from directing an interracial street dance company formed by the Boston Mayor's Office for Cultural Affairs in the aftermath of the 1968 murder of Dr. Martin Luther King, to being one of the foremost performers of Japanese Court Dance, bugaku, in the US. She has been Co-Director of the Dance Program at Naropa University, Boulder, CO; and founder-director of two contemporary dance companies in Cambridge. MA. She continues to perform in a multi-disciplinary performance ensemble, originating out of Naropa University and the ALIA Institute, where she currently teaches in leadership programs.
Arawana is an acharya (senior teacher) in Shambhala – a global network of meditation centers dedicated to applying mindfulness to "creating enlightened society." She teaches both meditation and art based on bringing out the basic goodness of individuals, of relationships and of society.
Acharya Gaylon Ferguson
Soon after reading Meditation in Action Acharya Gaylon Ferguson heard the Vidyadhara (Chögyam Trungpa) teach several summer seminars in Vermont. In 1973. He joined Tail of the Tiger Buddhist Community (now Karmê Chöling) where he worked in the garden, set the tractor on fire and took people into retreat. Acharya Ferguson attended the 1975 Vajradhatu Seminary and taught briefly at The Naropa Institute. He returned to Karmê Chöling in 1979 as a staff member in the Practice and Study Department, and then as Executive Co-Director In 1979. For the Spring Semester of 2006, Acharya Ferguson was Visiting Professor in Religious Studies at Naropa University. His article, "Making Friends with Ourselves" from Dharma, Color, and Culture was selected for inclusion in The Best Buddhist writing: 2005. He is the author of Natural Wakefulness: Discovering the Wisdom We are Born With, and Natural Bravery: Fear and Fearlessness as a Direct Path of Awakening. In 2006 he joined the core faculty in Interdisciplinary Studies at Naropa. Acharya Ferguson has a B.A in African Studies from Yale and a Ph.D. in Cultural Anthropology from Stanford. He currently resides in Boulder, Colorado.
Registration Options


Suggested Rate for Individual, full program participation: 9


Suggested Patron Price: 9 Your generosity as a patron allows us to offer discounts and scholarships


Suggested Day Rate:


This retreat has a Pay What You Can option. At the registration page you have the option of checking the Full or Patron price, or adding what you can pay for the full retreat, or for one or more days.


* * * * *
Click here for our Refund Policy.
Registration questions? Write to [email protected]org.
PLEASE NOTE: Prices are in US Dollars . Request a discount before you register to allow for exchange rates or other discounts.
Go to Shambhala Online's website