Program Details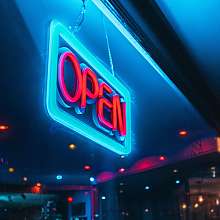 The Future is Open: Karma and Commitment

with Gaylon Ferguson
February 19 / 10:00 AM - March 5 / 5:00 PM



In this program we will closely examine our experience of karma and the commitments of the three Buddhist vows.




Insight into karma (karmic causes-and-effects) is an essential part of the earliest teachings of the Buddha.




The narrow path of mindfulness-awareness practice allows us to liberate ourselves from the imprisoning habitual patterns of the six realms. In the refuge vow, we commit to the three jewels of buddha, dharma, and sangha as guiding principles of the way of basic sanity.




The open path commitment to awakened heart aspires to engaged compassionate activity freeing all beings from the vicious cycle of confused suffering. As Suzuki Roshi taught, bodhisattvas live lives based on vows instead of reacting on the basis of karma (greedy grasping and fixation, aggressive avoiding, ignoring). We are brave enough to turn toward suffering rather than running away from it.




The diamond path invites us into the vow of sacred outlook, seeing karmic patterns as auspicious coincidence.




Texts
Our main text will be Trungpa Rinpoche's The Future is Open: Good Karma, Bad Karma, Beyond Karma (2018) with guided contemplation exercises inquiring into our experience and group discussion.




We will also study Trungpa Rinpoche's transcribed and edited talks from Refuge and Bodhisattva Vow ceremonies as well as the section Samaya from the chapter Sacred Outlook in The Heart of the Buddha.



About the Teacher
Soon after reading Meditation in Action, Gaylon heard the Chögyam Trungpa Rinpoche teach several summer seminars in Vermont. In 1973, after giving a "particularly panic-stricken and disorganized " open house talk, Gaylon joined Tail of the Tiger Buddhist Community (now Karme Choling) where he worked in the garden, set the tractor on fire, and took people into retreat. After attending the 1975 Vajradhatu Seminary, Gaylon taught briefly at The Naropa Institute, led a dathun, and finally returned to Karme Choling, first as a staff member in the practice and study department, and then as Executive Co-director. In 1979, Gaylon journeyed west again to serve as teacher-in-residence for the Berkeley Dharmadhatu and in 1983, he joined the Office of Three Yana Studies in Boulder.
Gaylon returned to Yale in 1987 to finish his undergraduate degree. In 1994, he was a Fulbright Fellow to Nigeria and completed a doctoral degree in cultural anthropology at Stanford University two years later. Gaylon moved to Karme Choling as teacher in residence through 2005. Gaylon is now part of the core faculty in Interdisciplinary Studies at Naropa.
His article, Making Friends with Ourselves (from the collection Dharma, Color, and Culture) was selected for inclusion in The Best Buddhist Writing: 2005.
His book, Natural Wakefulness – Discovering the Wisdom We are Born With has a foreword by Sakyong Mipham Rinpoche.
Cost
Program Price: 0
Patron Price: 0
Students, Seniors, and Limited Income:
Or pay what you can afford. Nobody will be turned away for lack of funds.
Registration
Please register at least 24 hours in advance to be certain you receive the link for the program.
Contact
If you have any questions, please contact Jesse: jmill64 [at] gmail [dot] com
About Zoom
This program will be presented on the Zoom platform. It is available for computers, smart phones, and tablets. You will need to download the free app on your device before joining the session. Once it is loaded, click the link and follow the prompts to join the session.
It is best to join 5 minutes in advance so that you are set up when the session begins.
And, make certain that your mic is muted when you join to avoid background noises which are multiplied with many participants.
Go to Berkeley's website