Teacher:
Barbara Wolkowitz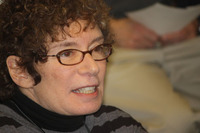 Barbara Wolkowitz
No Biography yet
Barbara's Courses
Looking for a virtual meditation group where you can drop in when you like or attend regularly and get to know other meditators? Instruction in meditation and mindfulness skills.
No Prerequisites
Join us for meditation in person at the Chicago Shambhala Center. Newcomers welcome and instruction given.
No Prerequisites
Have you been trying to start a meditation practice on your own or with an app? This program helps beginners overcome common obstacles and establish a consistent practice.
No Prerequisites
2023-10-02 15:03:30