Program Details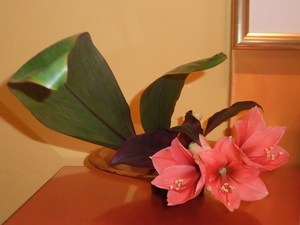 KADO - Cesta květin s Marciou Shibata

with Marcia Shibata & Jitka Holubcova
October 16 / 7:00 PM - October 18 / 5:00 PM




S potěšením Vám můžeme oznámit, že Marcia Shibata přijala pozvání u nás na podzim učit a program, který s ní najaře nemohl proběhnout. nabídneme v termínu 16.-18.10.2020.




Program je vhodný pro každého, součástí bude meditační instrukce, úvod do kontemplativní praxe Kado, praktická cvičení meditativního aranžování květin a to vše založené na učeních Shambhaly.



Kado je kontemplativní praxe, která studuje přírodu takovou, jaká je. Z japonské tradice známá jako Ikebana, což znamená živoucí květiny. Absolutním smyslem Kado není udělat líbivé květinové aranžmá, ale objevit radost, pracovat s překážkami a rozvinout respekt a ocenění ke světu.
---
Informace
Dagmar Bejdlová
[email protected]
tel: 604 424 650
Registrace zde na webu kliknutím na "REGISTRACE" níže.
Účet Shambhala Praha: 1465743001/5500
Go to Prague's website